Our Company
Dedicated to quality, reliability, and total customer satisfaction, Thunderstone Manufacturing, LLC has provided its customers with innovative and cutting-edge solutions for the agricultural and transportation industries. Today, Thunderstone is one of North America's largest producers of tarps and automated containment systems, and its products are sold and serviced through an extensive distribution network. Thunderstone is a privately-owned company in a state-of-the-art manufacturing facility over 50,000 square feet located in America's Heartland, Lincoln, Nebraska.
Since its founding in 2012, Thunderstone Manufacturing has been a leader bringing high quality products unmatched by the competition. Backed our peace of mind warranty, and 48-hour order to ship-to delivery time, customers know they are partnering with the premiere manufacturer.
Leadership
Founded on over 135 years of knowledge in the agriculture and transportation industry, Thunderstone Manufacturing follows best practices, use of state-of-the-art technology, and engages in continued innovation. From the top executives to members of the production floor, everyone is empowered to keep our customers front of mind and ensure high standards are being met. By providing direct point-of-contact to all levels of the business, know that all your needs are filled!
Speed
99% fill rate within 48-hour order-to-ship delivery time! Thunderstone stocks its parts in large quantities at our facility to keep lead-times short, 1-5 working days for most parts. Our goal is to always have the part on the shelf for your service and over-the-counter parts requirements. Custom orders require longer lead times and will be addressed by our staff upon order placement.
Quality
Using only the best materials available & manufacturing the highest quality products
Innovation
Committed to continually improving our methods of production and bringing new products to the industry. Having our focus on the future ensures that you're going to be getting the best quality product and new cutting-edge designs.
Consistency
Thoroughly testing products to meet the highest of standards to build confidence in our products backed by a warranty that's unmatched in the industry.
Our Leadership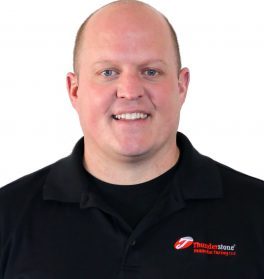 Andy Bednar
Manufacturing Manager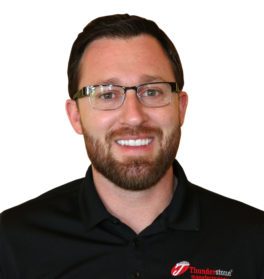 Justin Jones
Dealer Sales Representative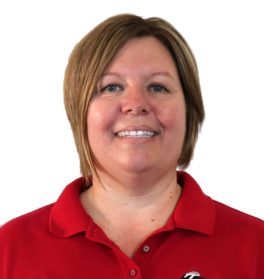 Michele Hagen
Office Manager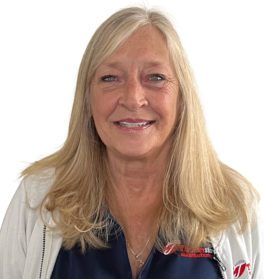 Linda Almery
Inside Sales Support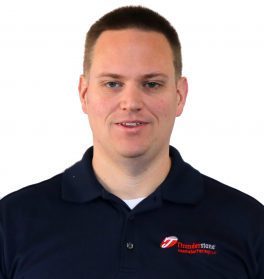 Andrew Bohnenstingl
Technical Support
Martin Ourada
Technical Support
Our Purpose
To deliver products and service that provide efficient and effective use of our land's resources
Our Mission
To develop our culture around our Core Values
Customer Responsiveness
Employees that are Recognized and Rewarded
Value Added Product Offerings
Continuous Improvement
Uncompromising Ethics
Quality Focus
Fact Based Decisions
Cost Effective Processes
Our Vision
Customer: to provide our customers with best in industry quality, innovation and value in order for them to achieve maximum returns from their investment
Employee: to provide a safe, competitive and enjoyable workplace that will reward long-term employment
Shareholders: to deliver the highest return on investment within the markets we participate