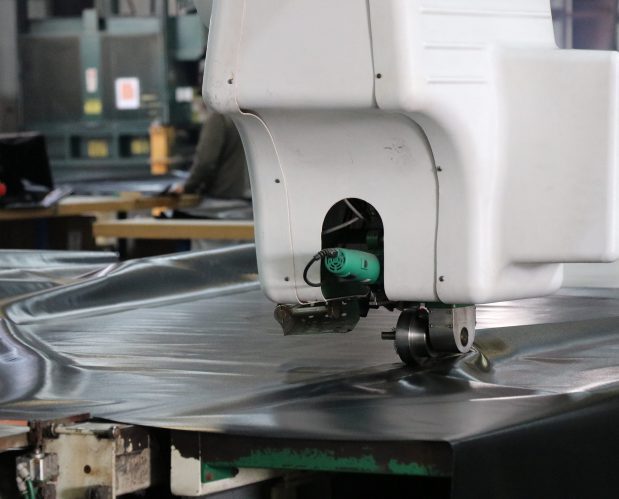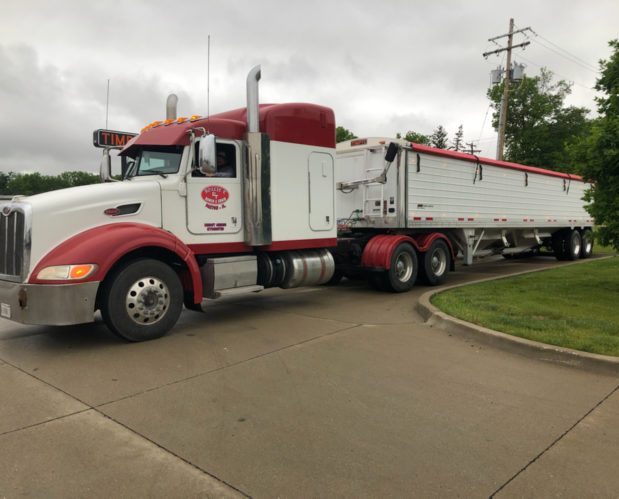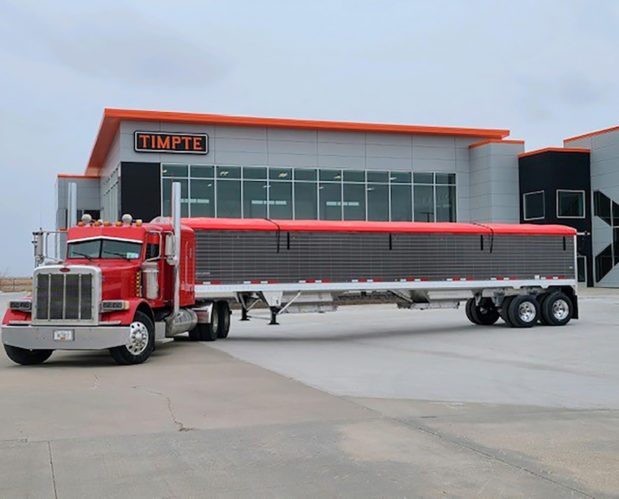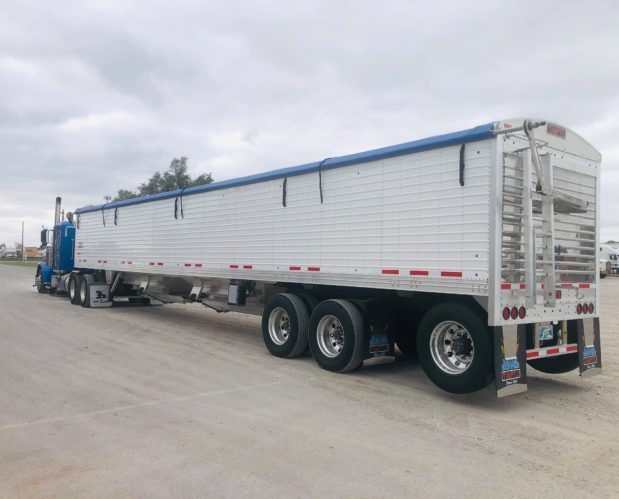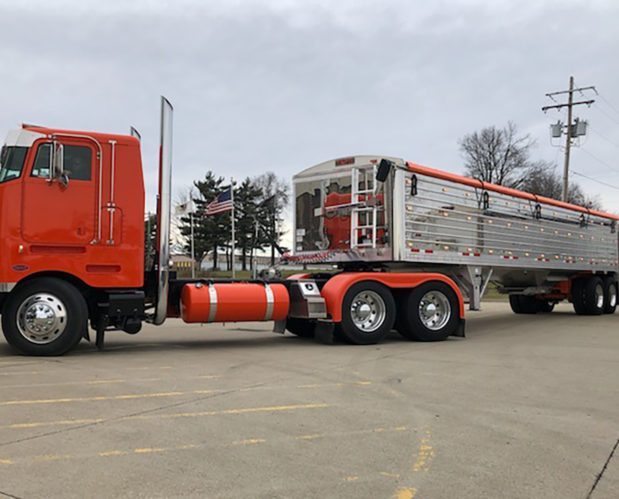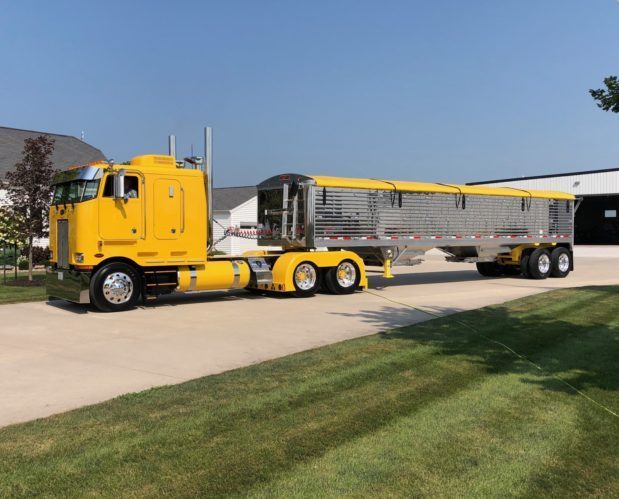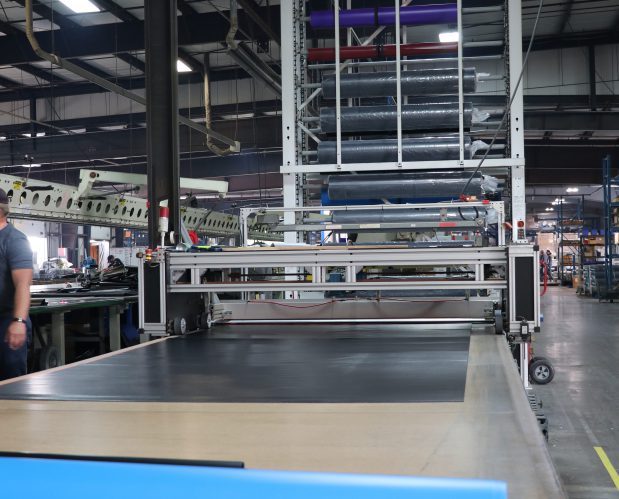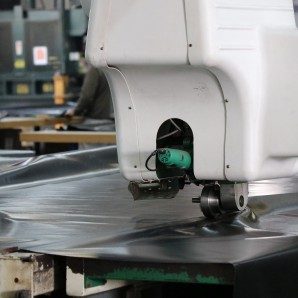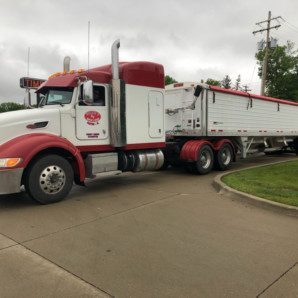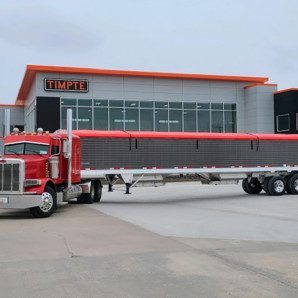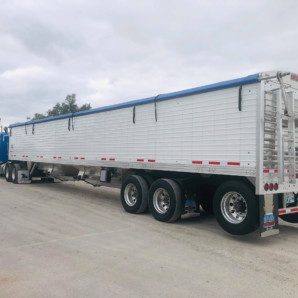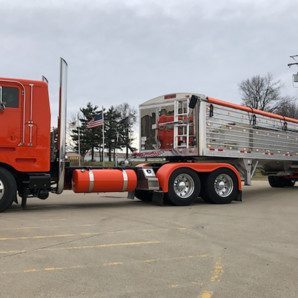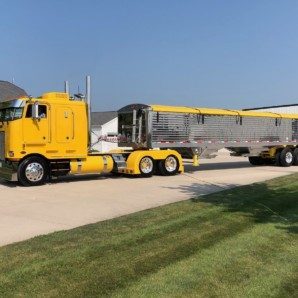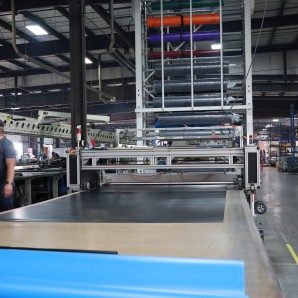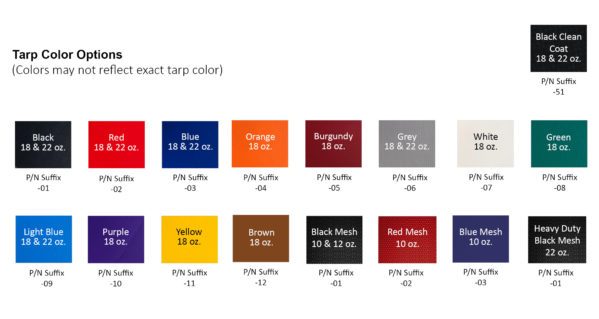 Our ThunderArmor replacement tarps are made of premium-grade woven PVC coated fabric with built-in UV inhibitors to reduce cracking and fading over time. Using all heat-welded construction, no stitch assembly, seams have added strength and thickness at high stress areas. Every tarp is cut to precision on a CNC or Pathfinder machine at our facility.
Tarp Fabric Features:
Made of premium-grade woven PVC coated fabric
Build-in UV inhibitors to reduce cracking and fading
Rot and mildew resistance
Superior tear strength and abrasion resistant
Puncture resistance, 18 oz up to 185lbs and 22 oz up to 225lbs
-30° cold crack protection
Innovative Tarp Assembly:
All-welded technology on panels (No Stitch Assembly)
Heat-welded seams add strength and thickness to high stress areas
Precision cut by CNC and Pathfinder machines
One-piece tarp
Available in 18 oz. and 22 oz. tarp material, black only, measuring 117″ wide to fit standard 96″ wide trailers.
Features & Benefits:
Improved durability
Seamless design
Improved cosmetics for a smoother appearance
Faster open and close time on tarp roll
clean coat
The Clean Coat tarp is a revolutionary tarp design which features an acrylic glaze coating to reduce commodity buildup underneath the tarp and helps reduce cross-contamination between loads. If you are required to washout between loads this tarp makes it faster and easier to clean compared to standard tarp material.
Recommended When Hauling:
Any Food-Grade Products
Meat & Bone Meal
Soybean Meal
DDG (Dry Distiller Grain)
Fertilizer
EPA
The ThunderArmor EPA tarp features large 18″ reinforced round openings (with loading pipe) and Velcro seals with latch down capabilities. The heat-welded design includes stitch reinforcement for additional strength for loading in different weather conditions and meet EPA requirements for dust control.
Other Options
Reinforced
Features extra reinforcing over the tarp bows
12″ strip of 18 oz. tarp material for added protection
Used for tough applications where commodity may stick to tarp bows and become abrasive
Ridgepole
Ridgepoles added to support the tarp the length of the trailer
Eliminates ridge straps and reduces the amount of tarp bows on trailer
Used to reduce the amount of commodity splatter and used for bucket loading and helps keep tarp tight
Mesh
Available in 10 oz. Black, Red, and Blue
Available in 12 oz. Black
Designed for rugged applications: hauling rock, sand, trash, and any load that does not require to be waterproof or windproof
EPA Double
Superior watertight system
Eliminates operator from having to latch the load hole flap
Both tarps can be opened for total loading access
Used to meet EPA requirements for dust control
Decontamination
All heat-welded design
Extra flap that keeps commodity from sticking to the top rail
Helps eliminate cross contamination